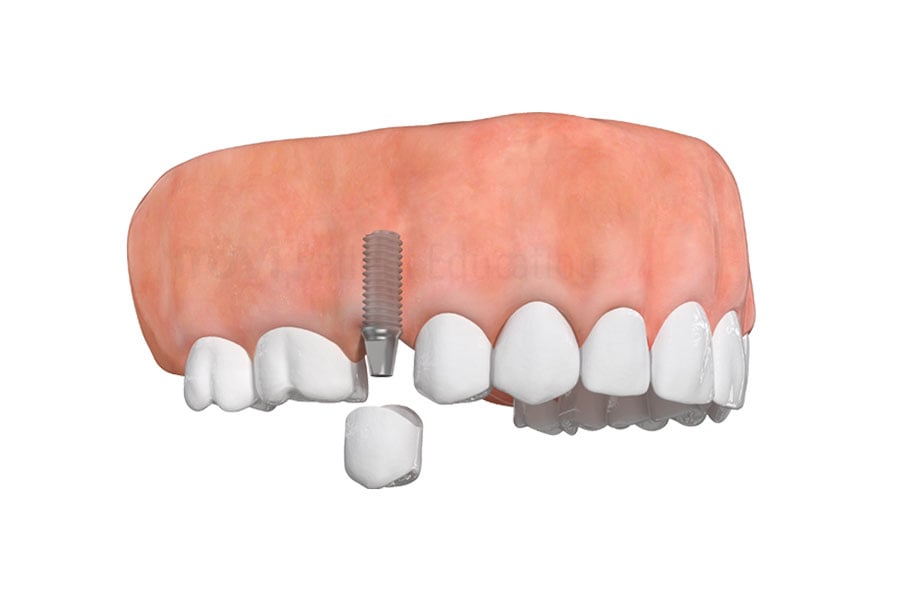 Permanently Replace a Missing Tooth With a Dental Implant!
Missing teeth are often associated with poor hygiene and self-neglect. Even one missing tooth, can cause people to lose confidence in their smiles and cause speaking and eating impediments. A tooth replacement can restore the appearance of a full, healthy smile and improve the functionality of your teeth.
Dental implants are a permanent tooth replacement option that can be used to replace one, multiple, or all of your missing teeth. Dental implants are the most durable and functional tooth replacement option that is available. There are three parts to an implant: a titanium post that functions as the root of your tooth, an abutment that attaches onto the titanium post and a dental crown that attaches to the abutment.
With proper care, the replacement tooth will last a lifetime and perform all of the same functions of your natural teeth. If you have one or more missing teeth and are considering dental implants, schedule a consultation with Dr. Rocha to determine, if dental implants are right for you!
---
Watch to Learn More on the Process:
---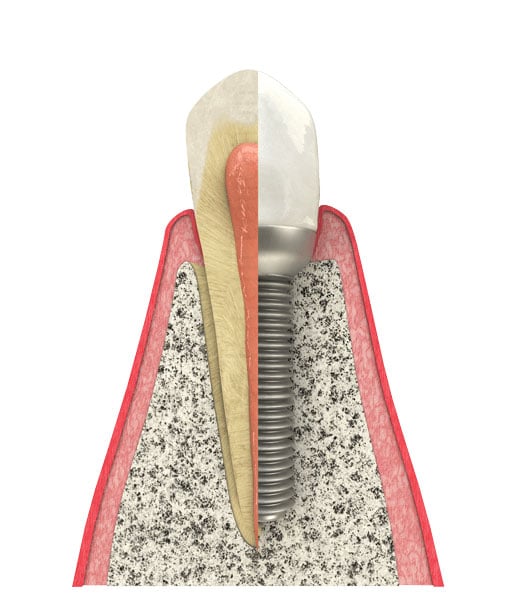 Key Benefits of Dental Implants:
Looks, Feels, & Functions Like Real Teeth

Your dental implant will feel and function exactly like your natural teeth. You will be able to eat any foods without restrictions. Your new tooth will be virtually indistinguishable from your real teeth, so you can smile again with confidence.

Stays in Your Month

Since the implant is placed in your mouth, it stays in place throughout any activity. There are no eating restrictions or worrying about a false tooth slipping out of place.

Lasts a Lifetime

Unlike other tooth replacement options, dental implants keep the structure of your jaw intact, so you won't have to get them refitted or replaced. With good oral hygiene, they will last your entire life.
---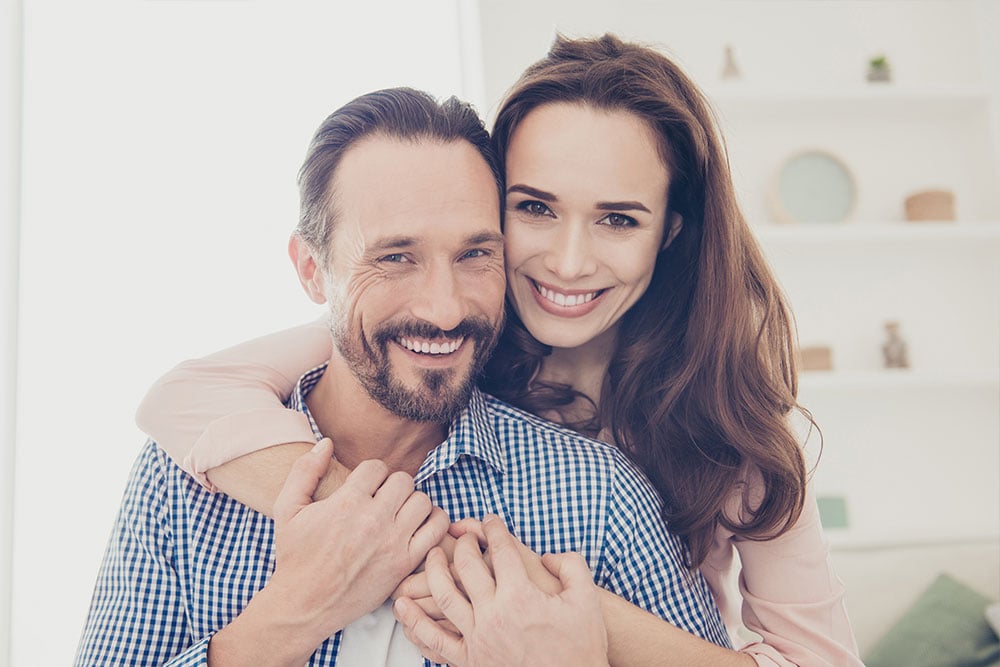 How Does the Dental Implant Procedure Work?
First, Dr. Rocha at Bucktown Endodontics will take x-rays of your mouth and determine the optimal placement of the implant along your jawline. Once the implant has been surgically placed, the abutment and crown will be attached during the restoration procedures. Most patients report less pain during recovery than with wisdom teeth extractions. However, any discomfort can be treated with over-the-counter pain medication. If you are anxious about any stage in the implant procedure, your dental team is always ready and willing to answer any questions or concerns you may have. Remember that every patient is different and dental implant treatment may vary.